Effortless Chatbot Creation
Why Enrol's AI Chatbot is the Next
Step for Your Business
Creating your chatbot is surprisingly simple. Just drag 'n drop your data, perform a test run, and publish your bot in 3 quick steps.
1

Upload data
Adapt the bot to your business by fetching site data or uploading PDF, Doc, or CSV.
2

Test chatbot
Check responses for accuracy and enhance bot learning by uploading fresh data.
3

Launch
After training, publish your bot to interact with prospects as naturally as a human.
Why Building a ChatGPT-like Chatbot for Your Business with Enrol is Crucial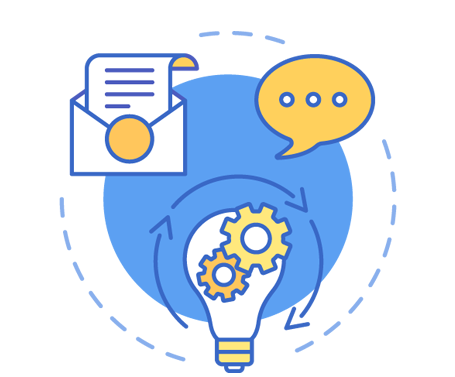 CUSTOMER SERVICE CHATBOT
Engage in conversations with 1000's of your customers 24/7
Don't you want customer service staff that can effortlessly offer straight talk chat support all day, every day? Imagine the possibilities.
You can manage customer engagement without hiring extra staff. While a human agent can handle 2 chats at a time, AI chatbot can handle 1000's simultaneously, and it works 24 hours a day, compared to the 8 hours by staff.
Yes, it's free to sign up; sign up now

OMNI CHANNEL: SIMPLE, SEAMLESS, ANYWHERE
Engage with Customers via Web Chat, Messenger, and Telegram Bot!
Your prospects or customers can talk to the Enrol AI chatbot wherever they are, using websites, Facebook Messenger, or Telegram Bot.
It's like having a way to reach friends in different places, and your business can communicate with all of them simultaneously. It helps you connect with more people easily!
Read more on how this works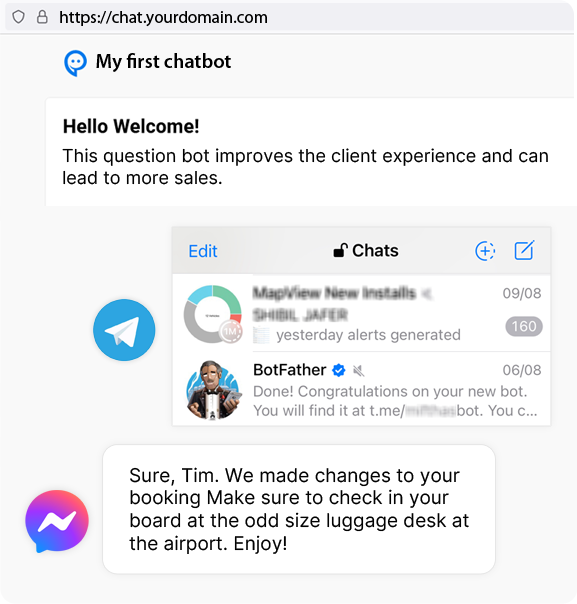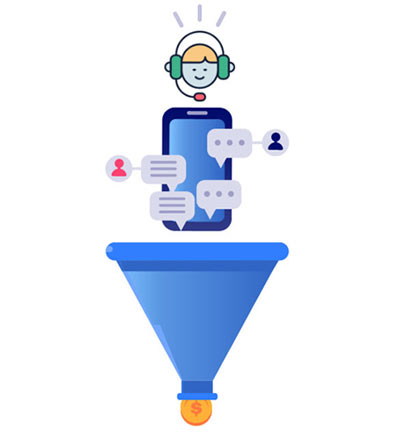 GENERATE MORE LEADS
Build a lead generation funnel
Did you know that half of your website visitors leave within the first five minutes and never return? How can you make sure their questions are answered instantly?
Your website acts like your physical store. It requires someone to attend to the potential customers who come to visit.
With a conversational chatbot, you can engage prospects in dialogue when they arrive on your site. Chatbots never need a break! You can depend on them 100% to generate leads throughout the day, respond to inquiries, fulfil urgent needs, sell items, and nurture relationships intelligently.
SERVE CUSTOMERS BETTER, WITH LESS EFFORT
Monitor, categorise, and interact with each lead or customer.
Segment your leads and customers according to the actions they take or don't take on your website. Organise them into dynamic groups based on the frequency or level of their engagement.
Read more on how this works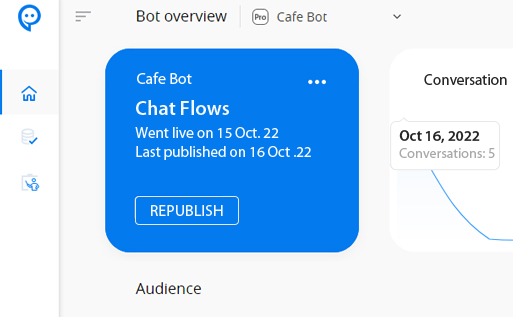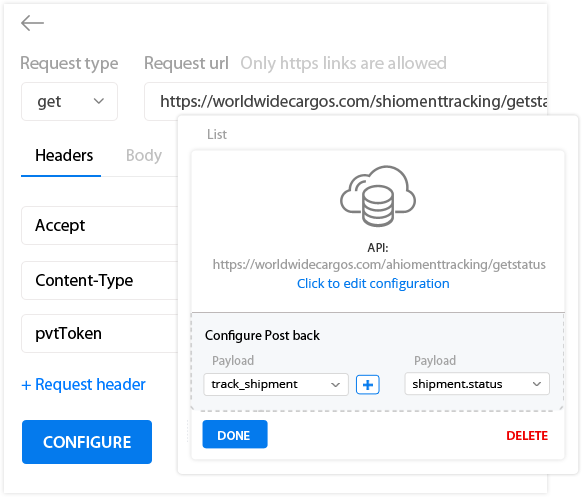 SEAMLESS API INTEGRATION
Connect to your backend business systems through API integration
Yes, the Enrol bot can communicate with your backend business systems, allowing chat users to obtain the necessary information. For example, it could be a patient looking for a doctor's appointment or a customer checking a shipment's delivery status.
Increase sales, Reduce cost,
Scale-up customer support
Explore how artificial intelligence (AI), machine learning (ML) powered enrol bot integrated with a fleet management platform helps fleet owners.
How do you ensure their questions are answered without delay?
Nearly half of your website visitors leave your website in the first 2 minutes and never come back.
As soon as they land, let a chatbot engage with them in a conversation and guide them.
Welcome
Your Website Visitors
Start the conversation by welcoming them with a friendly message.
Engage
him/her in Conversation
A personalized experience for everyone with tailored responses to their questions. When the topic calls for it, hand the conversation over to a live chat representative who can pick up right where the website Chatbot left off.
Convert
him/her to a loyal customer
Personalization can help you convert your visitors into customers. With a balance of conversational smart bots and AI, you can make prospects feel like they are interacting with a salesperson helping them order, purchase or schedule meetings easily.
Serve
and delight him/her forever
Not only can a smart chatbot help you save costs of support, but it can also boost the experience for your prospects and customers substantially. A chatbot works 24/7 without a minute's rest. No human can ever hope to match that.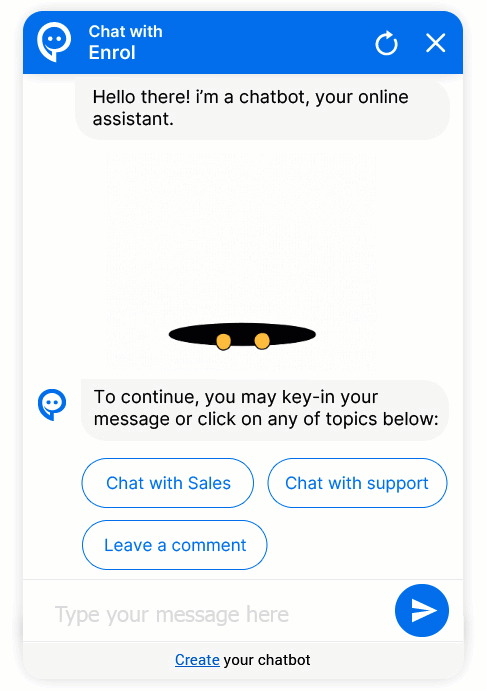 TRUSTED BY FAST-GROWING COMPANIES
TRUSTED BY FAST-GROWING COMPANIES
Stories from our beloved clients
How enrol chatbot has helped these other satisfied customers.

Ishac M, Arabian Dynamics
"It is now easy for fleet owners to get the help they need on time, every time from our fleet software. Good news is that we moved our support staff to other dept."

Sahadevan, TSFC.
"enrol is simple, elegant and minimal yet powerful. Its fun, easy and exciting to see leads pouring in"