No IT support required
Create a chatbot
in minutes
enrol is fresh, intuitive and surprisingly simple to use. To craft chat flows, just drag and drop components to the canvas, and then publish your bot in 3 quick steps.
1

Give it a name
Based on the nature of your business, load a chat template or build one from scratch. Once done, give it a name, and voila! You have a bot ready without writing a single line of code.
2

Teach your bot
Teach your bot just like you'd train new support staff. As you teach it what to say, the bot engine would take over and begin to interpret customer messages and learn to hold smooth conversations.
3

Publish
Once the bot is adequately trained, publish it on your website. Soon, it will chat naturally with your prospects, just like a person would. You may continue to teach the bot until it's mastered the job.
It pays for itself on the 1st day
From finding leads to enhancing
customer experience
Generates leads for your service all day
Holds conversations with hundreds of visitors
Answers questions 24 hours a day
Handles 80% of the customer support tasks
Handles online booking, lead management, appointments, reports, and other customer service tasks
READ MORE ON HOW THIS WORKS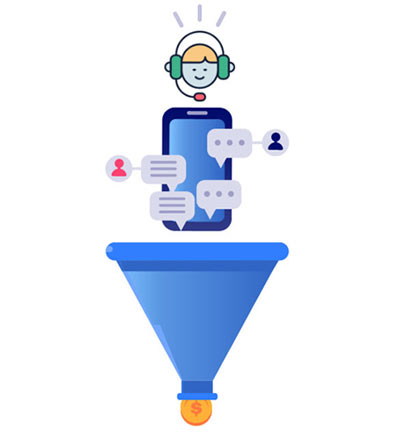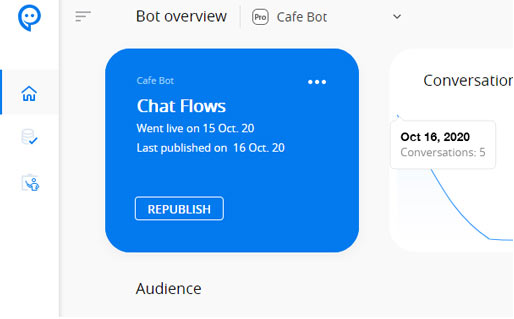 SERVE CUSTOMERS BETTER, WITH LESS EFFORT
Track, segment, and engage
with every lead or customer
Filter your leads and customers based on the actions they do or don't take on your website. Group them into live segments based on the frequency or level of engagement.
READ MORE ON HOW THIS WORKS

Increase sales, Reduce cost,

Scale-up customer support.
Explore how artificial intelligence (AI), machine learning (ML) powered enrol bot
integrated with a fleet management platform helps fleet owners.
How do you ensure their questions are answered
without delay?
Nearly half of your website visitors leave your website in the first 2 minutes and never come back.
As soon as they land, let a chatbot engage with them in a conversation and guide them.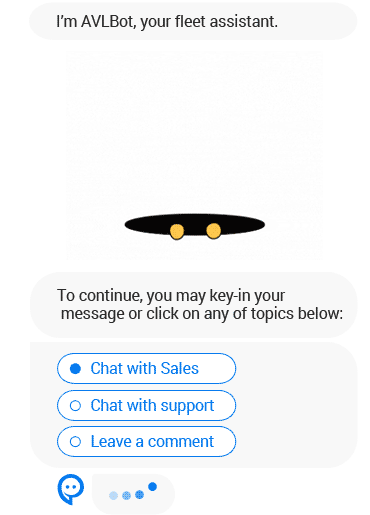 Stories from our
beloved clients
How enrol chatbot has helped these other satisfied customers.

Ishac M, Arabian Dynamics
"It is now easy for our clients (fleet owners) to get the help they need on time, every time from our fleet management software. Good news is that we moved our support staff to the delivery section".

Sahadevan, TSFC.
"enrol is simple, elegant and minimal yet powerful. Its fun, easy and exciting to see leads pouring in"