NEED AN INVITATION?
Get notified when we accept more clients.
The Enrol AI chatbot is released for
a limited number of users.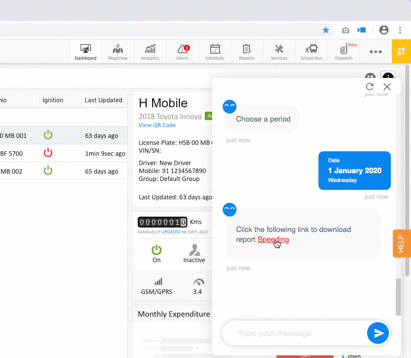 A CHATBOT THAT WORKS 24/7
Build your own chatbot, automate support services.
Create chat response scenarios with less effort. Continue to automate with advanced scripts and enrich data based on your customers' answers.
Conversational AI
Delight your customers with a human-like conversational chatbot. Provide support services, and perform user-requested actions like book an appointment, buy your product, check order status etc.
Serve more customers
Combine chatbot with marketing and sales automation to put your customer journey on autopilot.
Integrate via API
Leverage your value-added backend business services (via API) for user engagement and quick responses.
CREATE A CHATBOT IN MINUTES
Warm-up, convert your leads and engage them forever.
Respond to your prospects or customers, provide automated support on your website or your app without the need for any technical knowledge or AI expertise.
Generate leads via chat
The chatbot engages your leads along with a human-like conversation. It can initiate conversations, ask questions, offer value, warm-up before passing it over to the inside sales team.
Render business services via chat
Connect with your backend systems once via API's, and re-use them in any conversation flow with your customers. E.g., Truck owners chat up with AVLView bot to gather fleet operational metrics without the need to check the fleet management dashboard.
Track, segment, and engage with every lead or customer.
Filter your prospects or customers on the fly by the actions they do or don't take in your app. Group them into live segments based on the frequency or level of engagement.
Stories from our beloved clients.
Let enrol chatbot take over your 1st level support and marketing services from your staff. Submit your information for early access to the platform.
"Enrol is simple, elegant and minimal yet powerful. Its fun, easy and exciting to see leads pouring in"
Sahadevan, TSFC.
"It is now easy for our clients (fleet owners) to get the help they need on time, every time from our fleet management software. Good news is that we moved our support staff to the delivery section".
Ishac M, Arabian Dynamics.
Frequently Asked Questions
The following are some of the top questions we got from our prospects in the past few days. Please read our responses to each one of them. If you still have questions, please Contact us.