No IT support required
Chatbots convert website visitors into leads
Creating a bot is surprisingly simple; just drag 'n drop components to the
canvas, then publish your bot in 3 quick steps.
1

Choose a bot
Based on the nature of your business, load a chat template or build one from scratch. Once done, give it a name, and voila!
2

Train your bot
Teach just like you'd train new staff. The bot engine then interprets messages and learns to hold smooth conversations.
3

Launch the bot
Once the bot is trained, publish it. It'll soon chat naturally with your prospects, just like a person would.
Here's why you should create a website chatbot with enrol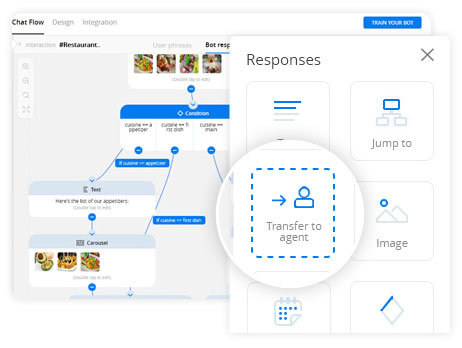 IT IS A HYBRID SUITE
Chatbot & live chat weaved together
With a hybrid bot, your customers can enjoy a seamless transition between automated feedback and live interactions on your website through rapid response times and personalised service.
Yes, it's free to sign up; sign up now

GENERATE MORE LEADS
Build lead generation funnel with chatbots
Do you know that half of your website visitors leave your website in the first five minutes and never come back? How do you ensure their questions are answered without delay?
Your website is similar to your physical store. You need someone to attend to those prospective customers who visit your store.
By having a conversational chatbot, you can engage prospects in a conversation as soon as they land on your website. Chatbots do not need a break! You can rely 100% on the chatbots to generate leads all day, answer queries, meet urgent requirements, sell products, and nurture relationships smartly.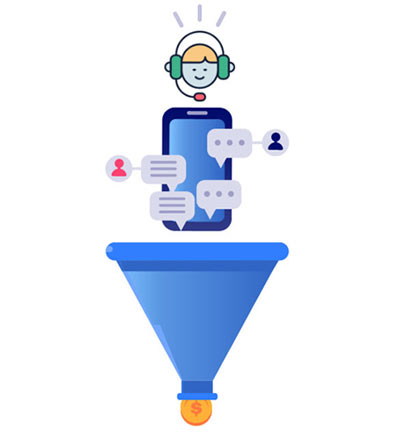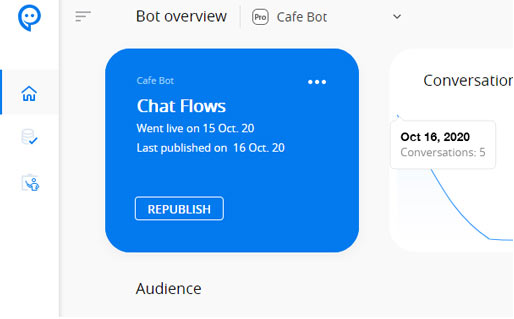 SERVE CUSTOMERS BETTER, WITH LESS EFFORT
Track, segment, and engage with every lead or customer
Filter your leads and customers based on the actions they do or don't take on your website. Group them into live segments based on the frequency or level of engagement.
Read more on how this works

ENHANCE CUSTOMER EXPERIENCE
Live chat customer service; hold conversations with 1000s of visitors all-day
Don't you sometimes wish you had customer service staff offering straight talk chat support services all-day?
Now you can – without actually hiring anyone. A human chat agent can only handle a maximum of 2 chats at a time. But a smart chat support bot can handle 1000's of customers simultaneously. Moreover, a bot works 24 hours a day against 8 hours spent by staff.
How to cut costs and save on customer service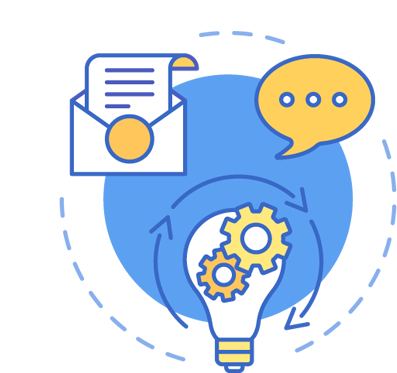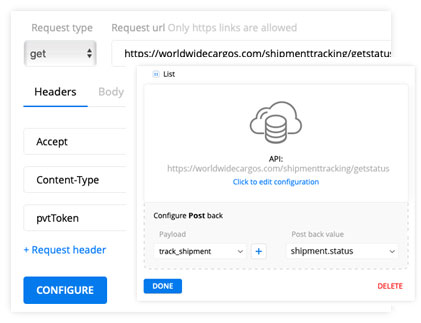 SEAMLESS API INTEGRATION
Integrate with your backend business systems via API
Yes, enrol bot can talk to your backend business systems so that a chat user can get whatever information he seeks, E.g., a patient seeking an appointment with a doctor, a customer checking shipment delivery, etc.
Increase sales, Reduce cost,
Scale-up customer support
Explore how artificial intelligence (AI), machine learning (ML) powered enrol bot
integrated with a fleet management platform helps fleet owners.
How do you ensure their questions are answered without delay?
Nearly half of your website visitors leave your website in the first 2 minutes and never come back.
As soon as they land, let a chatbot engage with them in a conversation and guide them.
Welcome
your website visitor
Put your best foot forward always by reaching out to visitors proactively with personalized welcome messages.
Engage
him/her in Conversation
A personalized experience for everyone with tailored responses to their questions. When the topic calls for it, hand the conversation over to a live chat representative who can pick up right where the website Chatbot left off.
Convert
him/her to a loyal customer
Personalization can help you convert your visitors into customers. With a balance of conversational smart bots and AI, you can make prospects feel like they are interacting with a salesperson helping them order, purchase or schedule meetings easily.
Serve
and delight him/her forever
Not only can a smart chatbot help you save costs of support, but it can also boost the experience for your prospects and customers substantially. A chatbot works 24/7 without a minute's rest. No human can ever hope to match that.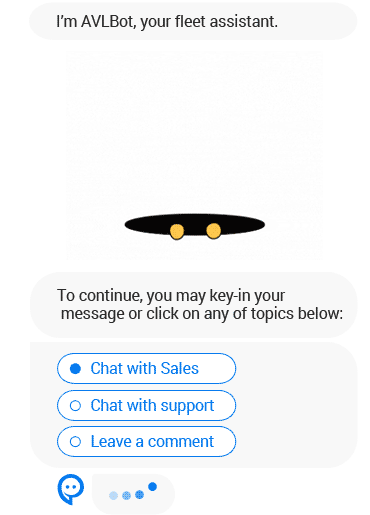 TRUSTED BY FAST-GROWING COMPANIES
Stories from our beloved clients
How enrol chatbot has helped these other satisfied customers.

Ishac M, Arabian Dynamics
"It is now easy for our clients (fleet owners) to get the help they need on time, every time from our fleet management software. Good news is that we moved our support staff to the delivery section".

Sahadevan, TSFC.
"enrol is simple, elegant and minimal yet powerful. Its fun, easy and exciting to see leads pouring in"