ENGAGE WITH YOUR CUSTOMERS
Build ChatGPT-powered chatbot in minutes
What if you could generate tons of leads by launching your "chatbot support" in minutes?
2

Upload your business data
3

Test chatbot for accuracy
4

Launch your AI chatbot
Attract, convert, and retain more customers
"When dealing with service issues and questions, customers would much rather chat online with a customer service agent than speak to one live on the phone" — J.D. Power 2016 U.S. Chat and Email Benchmarking Study..
With this information at your disposal, how would you feel serving your customers based on their preferences as they visit your website?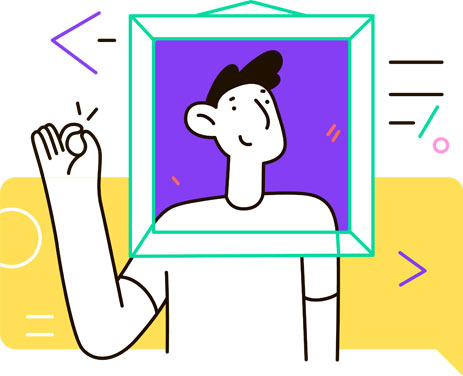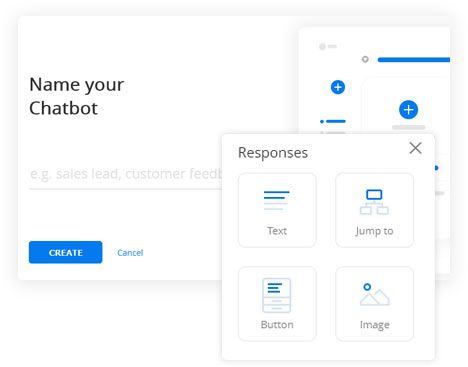 Fast, robust, user-friendly, and affordable
Enrol is an SME's chat dynamo, offering unmatched prices and slashing chatbot costs by up to 90%.
Even better, we've designed Enrol to be effortlessly intuitive. Just input your knowledge base, and voila! Your chatbot springs to life with no complexities involved.
Endless UI tweaks, expandable extensions, and seamless integrations.
Enrol combines ready-to-use and customisable tools in one easy chat platform, giving your business an affordable and powerful boost.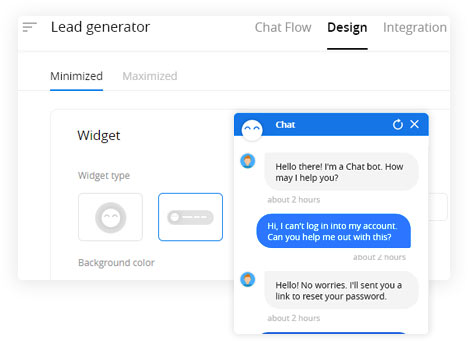 Smart Chat Understanding
Enrol quickly grasps what users want, making chats smooth and speedy. Businesses enjoy direct, hassle-free interactions and faster results, making customers happier.
Frequently Asked Questions
These are some of the top questions we get and our responses.
If you still have questions, please contact us.
What sets Enrol chat apart from other chatbots?
Enrol is like your smart assistant that never sleeps! It's designed to understand exactly what your customers want, making interactions smoother and more personalised. Plus, it's budget-friendly for businesses.
I've heard chatbot setups can be tricky. Is Enrol any different?
Absolutely! With Enrol, there's no fuss. Forget templates – you feed in your knowledge, and like magic, your chatbot is ready to help customers. No tech wizardry is needed.
Can Enrol chat connect with other business systems I use?
Yes, it can! Enrol seamlessly links with your backend systems. So, whether customers book an appointment or check a delivery, they get instant answers from the chat.
Will my chatbot feel like it belongs to my brand?
Totally! Enrol offers endless customisation options. So, your chatbot won't just act smart; it'll perfectly match your brand's style.
What if my customers have very specific needs or questions?
That's where Enrol shines. Thanks to its Advanced Intent Recognition, it pinpoints what customers want, offering answers that hit the mark every time.
How does Enrol chat save businesses money?
Enrol is a game-changer! It combines top-notch service with unbeatable prices, potentially slashing your chatbot costs by up to 90%. You get superhero capabilities at a friendly price.
What if I need to update the information or knowledge of my Enrol chatbot?
It's a breeze! With Enrol, updates are as simple as feeding in new knowledge. No complications, just straightforward enhancements to keep your bot informed.
I've heard about Intent Extraction. How does that help my business?
Think of it as Enrol's superpower. It ensures the bot understands customer needs deeply, leading to quicker, precise answers. It's all about happy customers and efficient service.
Can Enrol chat grow and evolve as my business expands?
Absolutely! Enrol is built to scale. It's ready to adapt and grow with your business needs, from endless UI tweaks to expandable extensions.
Is there a way to test Enrol chat before fully committing?
Yes, there is! Dive into our 7-day free trial. Experience firsthand how Enrol can revolutionise your customer interactions without spending a dime.
How does Enrol chat's Intent Extraction improve customer interactions?
Enrol's Intent Extraction is like a super listener. It pinpoints what customers truly want, leading to faster, more precise responses. It's like every chat hits the bullseye!
Can Enrol chat integrate with backend business systems for real-time user solutions?
Absolutely! Enrol smoothly syncs with your existing systems. So when customers have questions, they get instant, up-to-date answers from the source.
What makes Enrol chat a cost-effective solution for SMEs?
Enrol delivers top-tier chat capabilities without the top-tier price. It's a dream come true for SMEs: big results, small spending. It's all about quality without the hefty price tag.
How easy is it for a user to set up and customise his/her Enrol chatbot?
Setting up Enrol is a breeze! No tech headaches here. Just feed it your knowledge, and you have a chatbot that feels uniquely yours.
Does Enrol offer unlimited UI customisations and seamless integrations for businesses?
Yes, it does! With Enrol, your chatbot can sport any look you fancy and integrate like a charm with other tools. It's all about making it fit just right for your business.