Engage website visitors
Build chatbot in minutes
What if you could generate tons of leads per month by launching
your own "chatbot support" in minutes?
2

Name your new chatbot
3

Train Your Chatbot
4

Go live on your website
Attract, convert, and retain more customers
When it comes to dealing with service issues and questions, customers would much rather chat online with a customer service agent than speak to one live on the phone".
J.D. Power 2016 U.S. Chat and Email Benchmarking Study.
With this information at your disposal, how would you feel serving your customers based on their preference right as they visit your website?
Although AI chatbots can do wonders in automated conversations, some customers genuinely appreciate having to chat live with support staff the moment they need it.
When the topic calls for it, enrol's hybrid chatbot hands the conversation over to an online representative who can pick up right where the website chatbot left off.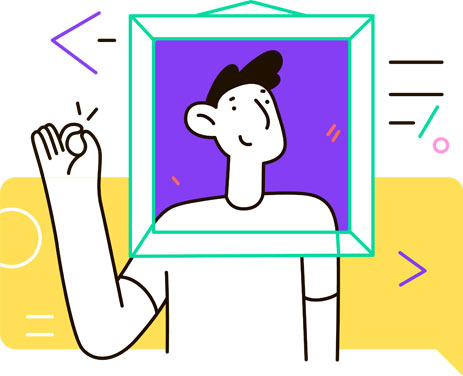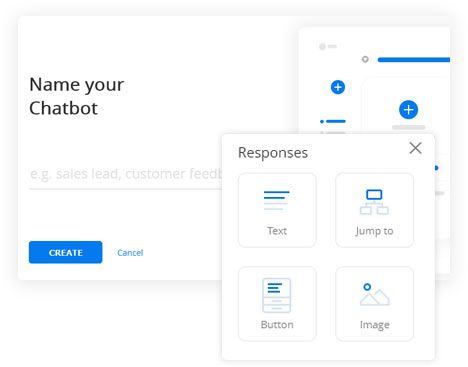 Fast, robust, user-friendly, and affordable
enrol is an SME live chat powerhouse with an equal dose of competitive pricing — saving you as much as 90% on all of your standard chatbot expenses.
What's even better, we've put a lot of focus on designing enrol so that anyone can use it and build, launch, and update their very own chatbot through customisable templates and features — minus the steep learning curve.
Unlimited UI customisations, extensions, and integrations
enrol unites standard and customisable plugins, extensions, and integrations on an accessible live chat platform that gives your business a cost-effective and efficient new edge.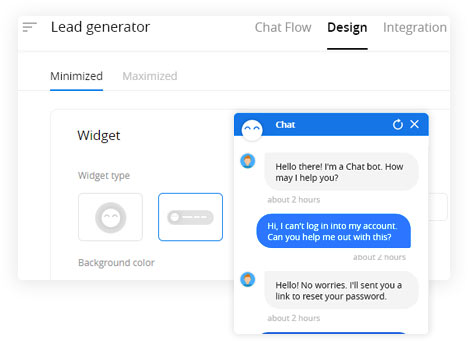 Single-view inbox and administration
Simplify client processing through a single-view inbox with customisable configurations for multiple channels, languages, administrative tasks, and customers simultaneously.
Intuitive analysis dashboards
Enhance live chat performance and productivity with intuitive metrics that ensure optimal response times, Chatbot integration, streamlined queues, accurate user details, agent availability, and customer satisfaction.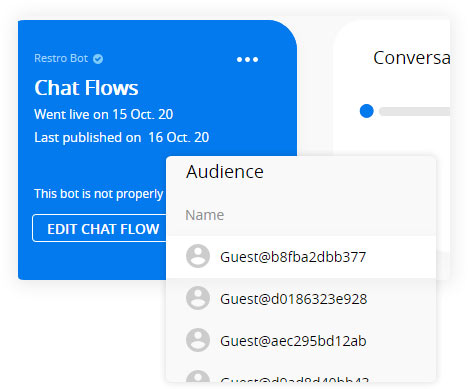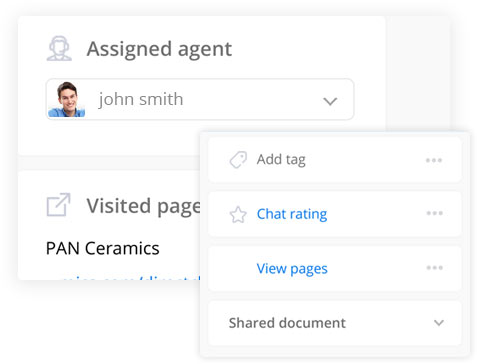 Essential human takeover
Sometimes, all it takes is a real-live person to turn the tide in a customer's favour.
Real-time support
Optimised chatbot scenarios can create valuable leads and leverage live chat for assistance and finalisation of client objectives.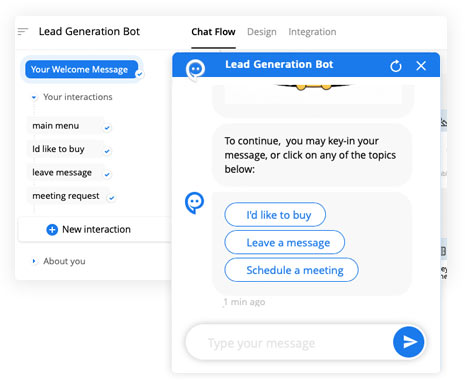 With enrol's hybrid Chatbot and Live chat system, your customers can enjoy
a seamless transition between automated feedback and live interactions on any platform.
Frequently Asked Questions
These are some of the top questions we get and our responses.
If you still have questions, please contact us.
A bot is a software program that runs automated tasks over the Internet. And a chatbot is a bot programmed to hold chat conversations.
Chats are generally of 3 functional types.
1) Live chat; 2) Chatbot (Menu-based, NLP based, conversational bot); 3) Hybrid (with both Live chat & chatbot weaved together)
Live chat means a real-time, one-on-one chat conversation between a customer and a customer support agent. Rather than speaking with a customer service staff on the phone, website visitors can engage in a live conversation in a chat box within a web browser.
Chatbot: It is an intelligent, human-like conversational bot that can hold conversations with those who visit your website or software platform.
Chatbots could be built a) with navigable buttons (decision tree with quick reply buttons) or b) NLP found with Artificial Intelligence - AI/Machine Learning - ML algorithms.
Enrol chat is a hybrid chat with all the above features built-in with an additional API integration element. Meaning enrol chatbot can be integrated with backend business systems so that a chat user can get whatever information he seeks, e.g., a patient seeking an appointment with a doctor, a customer checking shipment delivery, etc.
Your website is similar to your physical store.
Do you know that half of your website visitors leave your website in two minutes and never come back? So, how do you get them to stay? How do you make sure they find what they are looking for? How do you ensure their questions are answered without delay?
Create a chatbot and engage them in a conversation as soon as they land on your website.
A chatbot can handle 1000's of customers at the same time.
Engage your prospects without actually hiring anyone. A human chat agent can only handle a maximum of 2 chats at the same time.
Yes, you can connect your chatbot with your backend business systems via APIs and help your customers engage with your services.
E.g., AVLView.com, a fleet management platform, integrated APIs with its chatbot to handle real-time fleet operational queries. Enrol chatbot helps fleet owners raise support issues, respond to fleet owners' questions, and generate fleet operational reports over chat.
Better yet, with Enrol's API integrations, you can easily connect the chatbot to your business systems to automate things like appointment scheduling, payment processing, online booking, and so much more.
You can build a functional chatbot in 3 steps.
Follow a few simple steps, you create a chatbot and load it with information that your prospects need. Then, you can publish it to your website with just a few clicks, and it will initiate conversations, ask questions and provide value to your visitors.
For the basic version of the chatbot, you pay only $4.99/month.
Just as you train your customer support agent on her first day, chatbots need the training to improve their conversations.
As your web visitors interact with your chatbot, they throw in words, and simple "user phrases" seeking a response.
As unique as we are as people, it's infrequent to ask the same question in the same way. As the chat conversation builds up, the bot matches the requests according to its existing knowledge base. That is, if it is already in the dataset, it gives an indicated answer. If it does not exist, it processes the phrase and offers the most appropriate response.
The best training dataset comes from real conversations of the kind of bot you built for your project.
Not in entirety, but we believe a chatbot can handle 80% of the service staff's tasks.
By having a chatbot on your website, you are always there for your website visitors. It works 24 hours, 7 days a week.
A chatbot can hold chat conversations with 100s of customers at a time.
When the topic calls for it, a hybrid chatbot hands the conversation over to a live chat representative who can pick up right where the website Chatbot left off.
Through streamlined information processing and integrated chat features, there's virtually no margin for dead air — or any worry of getting lost in translation.
So having a chatbot is like having a customer service team without the cost.
It's another debate whether your site is conversion optimized or not, and it is totally another if it has an AI-powered tool.
Even if your website isn't optimized to convert into more purchases, the chatbot gives your visitors what they need about the service or product you are offering.
On the other hand, a conventional customer support system might get affected due to internet connectivity issues, lack of staff, or general human error that can lead to misunderstanding.
To some extent, human emotions might also get in the way – a prospect might do some cross-questioning that might tense the one sitting in the customer support team, and we cannot ignore the factor of time that gets consumed by doing so.
Now even when there is no customer support system, and you have done your best to make the site as groovy and innovative as it possibly can be with the help of some top graphic designers, chances are, your prospects can still get lost in the process.
Something might change their mind, or they don't actually get what they are looking for – this is all because the site isn't giving them any feasible options to look for, or there is some information missing. The time factor also makes the prospect leave the website, ultimately making your site visit waste and your marketing money go down the drain.
With a chatbot, the prospect can, without hesitation, ask about the price, details, and just about any other information regarding the product or service.
The "rate" of conversion actually makes a difference here when everything happens within a matter of a few seconds. The customer is satisfied with all the info given, and there you have it, another purchase successfully made!
At the moment, the English language is supported. The platform would soon support Arabic, French and Spanish languages.