Become White Label Chatbot Reseller
Resell chatbot to your clients under your brand
White label chatbot reseller program; sell chatbots in your brand
Enrol white label chatbot reseller program allows you to resell your own branded chatbot as a profitable saas offering in days — not months, without massive investment.
As a white label partner, offer chatbot and create additional income streams by leveraging your existing client base.
Your domain, SSL, logo etc.,
You control your customer pricing; no revenue share;
Priority access to our technical team;
We built it for you, use it like it is yours.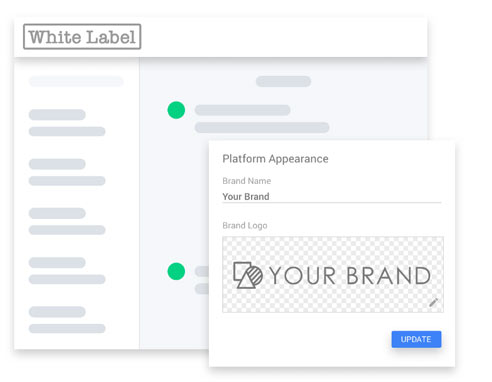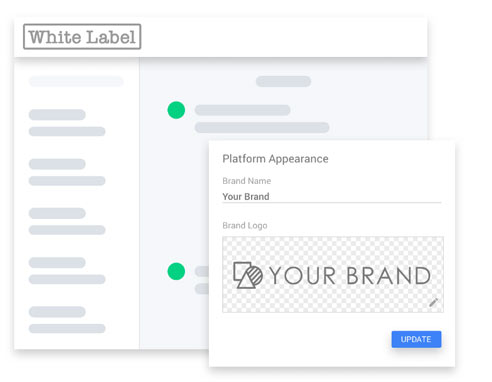 Why partner with enrol?
Our platform; your brand
You have control over the web address that your clients will see. So choose a new domain name or use your existing brand name, the choice is yours. No one will know who enrol is guaranteed.
Serve your clients with
Your domain, SSL, logo etc.,
You control your customer pricing; no revenue share;
Priority access to our technical team;
If you have bespoke needs, let's talk and make it happen.

Lowest pricing
We are priced as low as possible. Yes, we want you to onboard easily and succeed. We recognize and reciprocate a long-lasting relationship.

No long term contracts
Our contracts are for monthly basis, auto-recurring, with a 30-day cancellation option for any reason. If you wish to discontinue, cancel at any time.

Generate new revenue
Enter new markets, sell your chatbot, create new income streams, embark on a journey of growth and keep the money pouring in.

Resell at your pricing
Compare with other competitive chatbot offerings and play to your strengths. Do that, and the right price band will show itself. Then set your pricing and pocket the difference.

Admin panel
Manage your clients, their subscriptions, and bots. Monitor account activities and run reports. Everything is built right in, ready for you to administer.

Dedicated support
You have our global support team and cloud network – to support you wherever you are located. That makes diagnosing /troubleshoot issues, a matter of minutes.
Frequently Asked Questions
These are some top questions we get and our responses.
If you still have questions, please contact us.
What is a white-label chatbot?
A white-label chatbot platform is brandable AI software that enables marketing service providers to resell chatbots, scaling their businesses.
By signing up for a white-label platform, you can offer chatbot services under your brand without significant investments in developers, designers, or system administrators.
Can we host the white-label chatbot platform on our servers?
Unfortunately, No. The chat platform is a subscription-based service hosted on our cloud. This means we don't support in-house server installations.
How much does it cost for the white label?
There's an initial branding fee, and you enjoy 20% off on monthly and yearly subscription plans. The branding fee is a one-time charge, encompassing wildcard and multi-domain SSL costs.
Subscription fees, whether monthly or yearly, are based on the number of chatbots added to our platform. We offer you a 20% margin on our standard retail price. You're free to set your own pricing, and your clients will only see the rate you charge them, never what you pay us.
You can also provide your customers with premium support by creating chatbots for them and charging a service fee.
Are you interested in becoming a white-label partner or reseller partner? Sign up here. https://enrol.chat/reseller.
What are the benefits of white labelling?
White label AI chatbot platform is cost-effective: With a one-time branding fee, you can access feature-rich AI chatbot software, complete with a web platform and a dedicated partner portal. This fee also covers priority technical support.
White label AI chatbot platform is feature-rich and user-friendly: Impress your customers with advanced yet simple-to-use AI chat tools tailored for small and medium businesses.
Only minimal technical know-how is needed: No need to be a tech wizard to resell these branded generative AI chatbots. We manage, update, and support the backend – so you can centre your efforts on marketing and sales.
Quick Onboarding: Spend only a few hours setting up your partnership account. This includes customising your AI chatbot platform with SSL and having our team review it.
With White labelled AI chatbot platform, enter the AI chatbot market rapidly: After signing up, you can begin selling your branded chatbot subscriptions in mere days.
Very low investment: No need to invest time or money in developing software from scratch. Our white-label AI chatbot platform is market-ready.
In addition, our white-label partners enjoy significant discounts on subscription plans, depending on the volume of chatbots created. As a white-label partner, you're free to determine your resale price. Notably, 90% of our partners see a return on their investment within a week after their first sale.
Who can become a white label partner for a chatbot?
White-label partnerships for chatbots are open to a wide range of entities, including:
Marketing Teams: To enhance their services, marketing teams and agencies can leverage white-label chatbot solutions. They can offer branded chatbots to clients as part of their marketing campaigns, lead-generation efforts, or customer support strategies.
Web Developers: Web developers often have the technical expertise to integrate chatbots seamlessly into websites and applications. They can become white-label partners to provide customised chatbot solutions to their clients.
Consultants: Consultants specialising in customer engagement, technology, or business optimisation can partner with chatbot providers to offer tailored chatbot solutions to their clients, aligning with their specific needs and objectives.
Entrepreneurs: Individuals or entrepreneurs interested in the chatbot industry can explore white-label partnerships to establish their own chatbot businesses. This allows them to resell and rebrand chatbot services.
Agencies: Digital agencies, advertising agencies, and technology service providers can expand their service offerings by incorporating white-label chatbot solutions into their portfolios. This helps them cater to a broader client base.
Startups: Startup companies looking to enhance their digital presence and customer engagement can collaborate with chatbot providers as white-label partners. This enables them to deploy chatbot solutions quickly.
Businesses: Some businesses may become white-label partners to implement chatbots for internal use. They can customise chatbots to streamline operations, improve customer support, or automate specific tasks.
Becoming a white-label partner for a chatbot offers flexibility and the opportunity to tailor chatbot services to specific industries and client needs. It's a versatile option for organisations and individuals interested in leveraging chatbot technology.
What technical expertise or support is required to deploy a white-label chatbot?
To deploy our white-label chatbot solution, sign up as a partner. During registration, provide your complete address, your intended chat platform's domain (URL), SMTP (mail server) details, and payment gateway information (Stripe). The process typically takes around 5 working days. You might need to update DNS server settings to reflect URL changes with guidance from our team.
The white label platform runs on our cloud servers, requiring no special technical skills for account management. It's designed to be self-explanatory, ensuring a user-friendly experience.
Do you provide ongoing support for Whitelabel?
Yes, we offer ongoing support and updates for the white label chatbot. We commit to ensuring the chatbot operates smoothly and stays updated with evolving technologies. You can rely on our team for assistance and enhancements as needed.