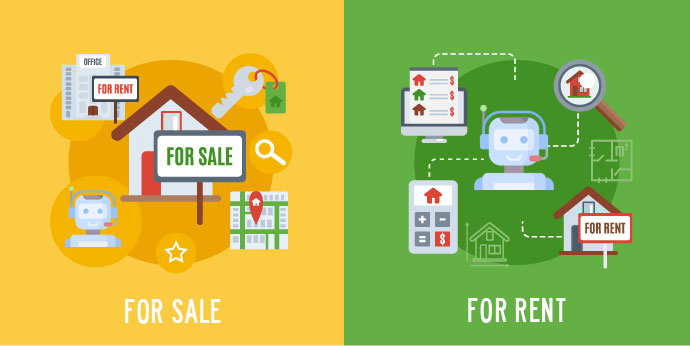 There is an upswing in the use of chatbots by businesses. And if you run a real estate business, you should set up a chatbot on your website too.
Here's why.
According to a Business Wire report, the global AI-enabled chatbots market will reach USD 4.6B by 2026. The report also says that AI-based chatbots are poised to become the norm by 2025.
Buying real estate property was always time-consuming because it involved buyers meeting brokers to view a showcase of locations before purchasing.
However, today's real estate buyers desire minimal human interaction and fewer hassles in their real estate dealings due to the pandemic.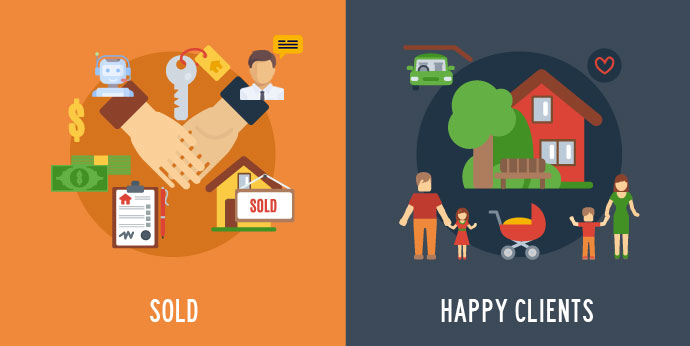 And that's where chatbots come in.
Chatbots; the live, online chat assistance on your website is available 24/7.
It engages with your website visitors with instant responses, generates personalised dialogue with your customers, schedules estate viewing appointments, and automates follow-up actions.
It reduces the time buyers spend trying to purchase the perfect home.
Read on to find out how you can benefit from using a real estate chatbot and get more time to attend meetings or close more deals.
How vital are real estate chatbots in closing deals?
The benefits of Chatbots in real estate can't be overemphasised- they help you get in touch with your customer fast and schedule a more profound contact session.
According to statistics, 9 out 0f every 10 potential buyers younger than 62 years old agrees that the most crucial feature of the online search was responsiveness in providing the property photos.
A bulk of this figure is attributed to the habits of GenZ and millennials, who, as of 2019, make up almost half (44%) of property buyers in real estate.
Hence in a customers buying journey, the first step is to search for real estate properties photos online, and these real estate chatbots help search for homes to buy or rent because they:
Chatbots engage with prospective real estate buyers, show prospects property visuals, and help navigate property pictures.
It helps you nurture relationships with genuine leads and help them make their purchasing choices.
Generate more leads via a 24/7 chatbot service, which is a boon for many people who usually search for properties outside work hours.
Qualify leads based on the chatbot conversation automatically so that you may focus more on closing hot leads.
Use interactive conversation to nurture relationships and display features to showcase property visuals in a mobile-friendly interface, video tours and help customers navigate property pictures as they make their purchasing choices.
Automatically schedule viewings and synchronise them to your calendar.
Always available on multiple channels, including your Facebook, website, and messenger app.
Answer FAQs for buyers, sellers, and renters.
All in one single view inbox — keep conversations and history together for easy access for all team members to take over deal closings.
Alternatively, you can directly monitor and take over a live chat as you please or wait until the chatbot has captured all required information from the lead and follow up afterwards.
Launch your own real estate chatbot
Anyone without coding experience can build, launch, and manage their very own chatbot from customisable templates— saving you as much as 90% on all standard chatbot expenses and time.
The chat templates are pre-built chat flows best suited to many real-life chat experiences.
You can customise a chat template to suit your brand's feel, tone and theme, and embed a personalised welcome message targeted to all website visitors.
Launching your real estate chatbot is easy; choose a chat template based on how you want to engage your prospects and embed the code to your website. That's it.
Nearly all templatised chat conversations first welcome visitors, answer simple questions, schedule appointments and share links relevant to the user's request.
If your goal is to generate leads from your website, you may choose a template that helps automate leads' nurture, engage with prospects and help to close more deals, e.g. real estate deals.
The chatbot can also assist with onboarding prospective buyers, answer questions and schedule viewing appointments on your calendar.
Every conversation with prospective buyers is automatically saved. The information thus gathered, e.g. full name, mobile #, email, location and the content of the conversions, helps the system to build a personalised profile and hand it over to an agent.
On the off chance that the more significant part of your business is online, you have nothing to worry about. An enrol chatbot can seamlessly attend to prospects outside business hours and explore them to your offered services.
What's more?
In today's ultrafast world and competitive real estate market, using real estate chatbot applications to close more deals and automate processes will help you stay competitive.
Embedding a chatbot on your real estate company's website can easily qualify prospects' questions, help them navigate through properties, helping realtors close more deals and boost sales with minimum effort.