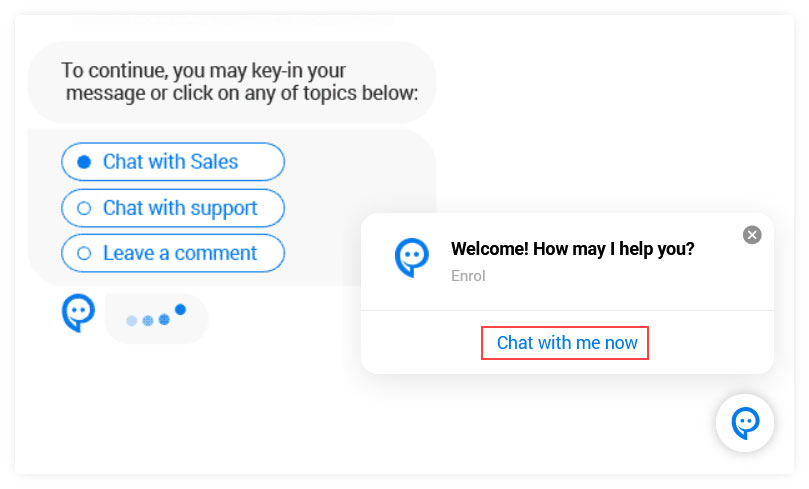 The latest version of Enrol (ver.1.0.4) has been released with lots of added features and improvements.
An upgraded version of Enrol is now available with an easily noticeable quick launch popup which can grab the attention of anyone who visits your webpage.
You may also enable URL-based messages that are relevant to each button or a page.
The following features have been added to ver.1.0.4:
Configure delay
Be it a text or an image, the latest version of Enrol allows setting a timer to display a response, in other words you may configure the delay (in seconds) in displaying a response.
Specify a delay based on how fast your chatbot should reply to a user's query. Doing this provides the user with enough time to read the response.
It's quite helpful if your chatbot has to send multiple responses one by one.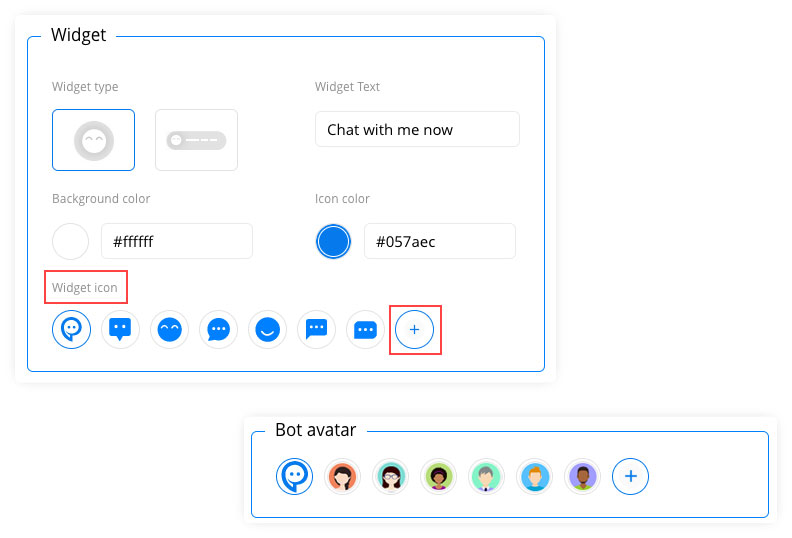 Telegram Integration
One of the most sought-after features; "Telegram Integration" is now made available in the latest version of Enrol.
You can integrate your chatbot with Telegram in simple steps. Once done, the chatbot will respond automatically to all the messages based on the stories you built the bot with.
Telegram Integration guarantees your privacy with end-to-end encrypted messages.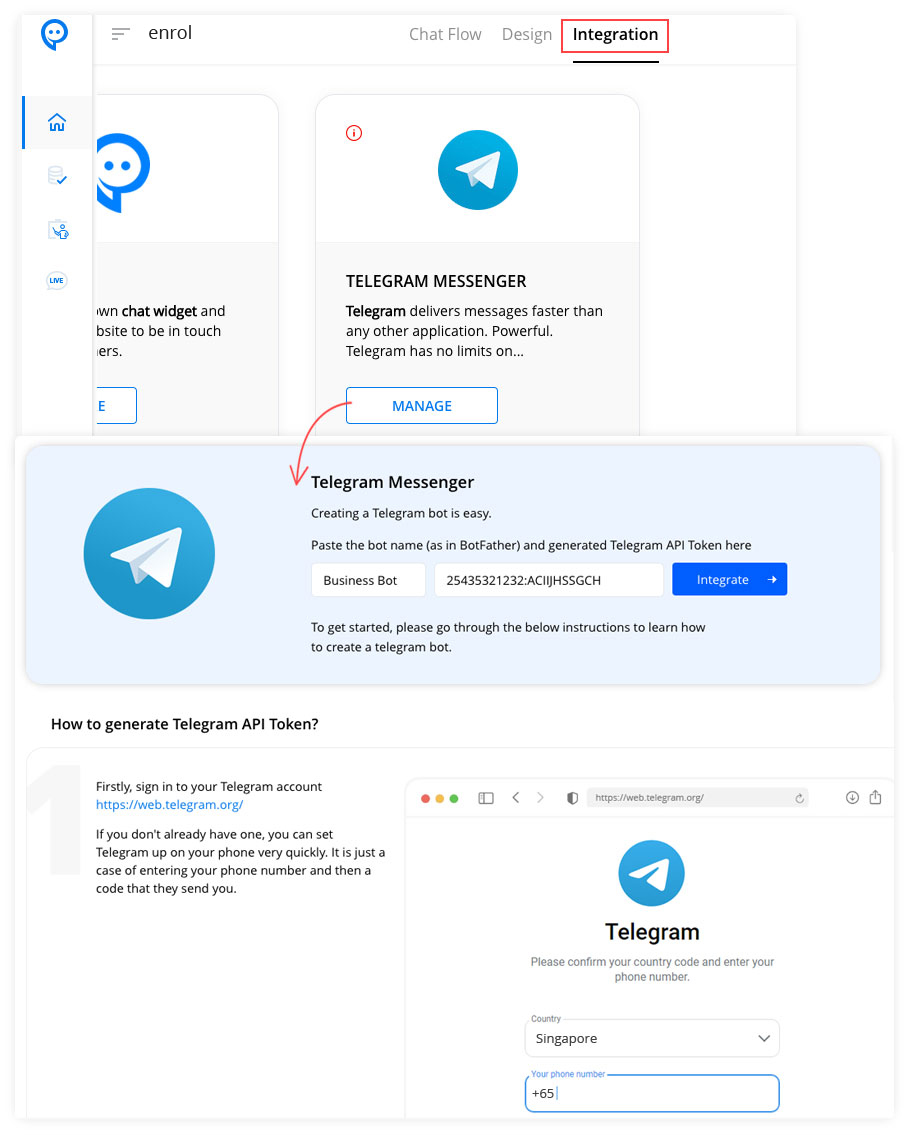 Personalize chat icon and bot avatar
The latest in Enrol lets you upload a chat icon and bot avatar of your choice. The uploaded chat icon or bot avatar should be in PNG format with a maximum size of 3MB.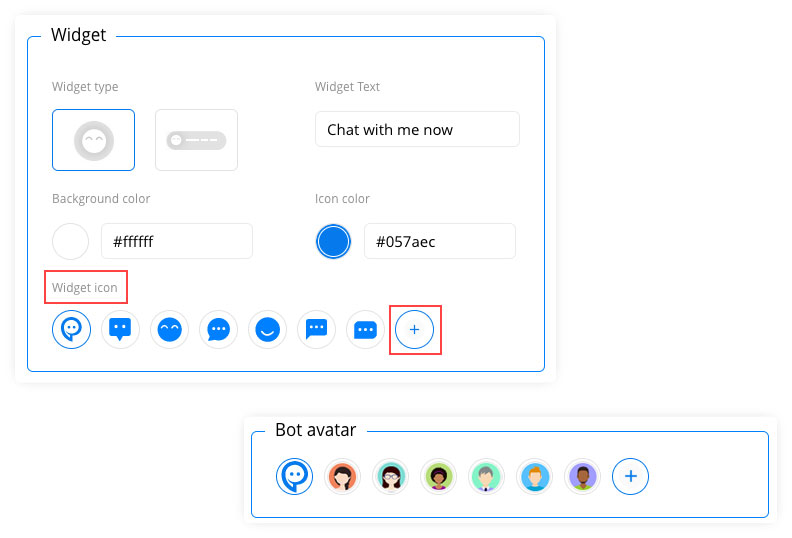 Option to add, edit or delete a default interaction category
All these days you were allowed only to add new interaction under a default category and no option was available to edit or delete a default category.
The latest feature in the portal is equipped with an option to delete or edit an existing Interaction category and to add a new category.
This option lets you create customized interaction categories that suit your business.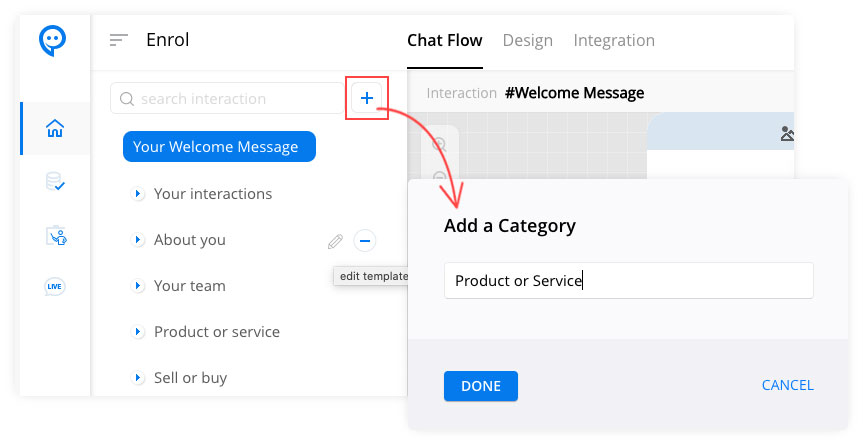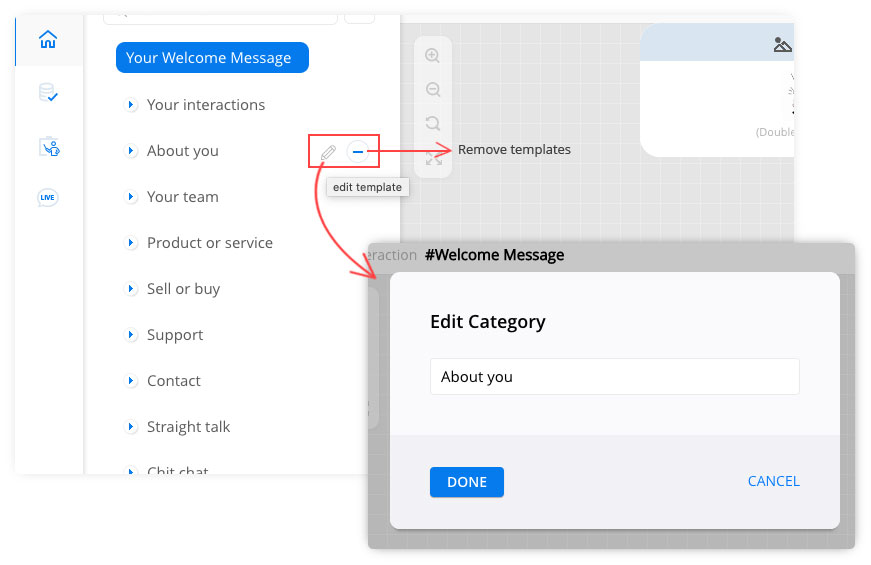 Categorized response components
All response components in the latest version are categorized as Response, Actions and Live chat.
Categories comprise of the following components:
Response
Text
Button
Image
Input
Calendar
Carousel
List
Country
Actions
Jump to
Condition
Set slot
Email
Live chat
Add entities in a single click
You may easily add the entities now in a single click with the latest added feature in the Enrol portal.
Hovering the mouse in the text field displays a curly brace and upon clicking the same (curly brace) all the previously added entities will get listed down.You may opt to search for the entities and easily choose the relevant one from the dropdown list.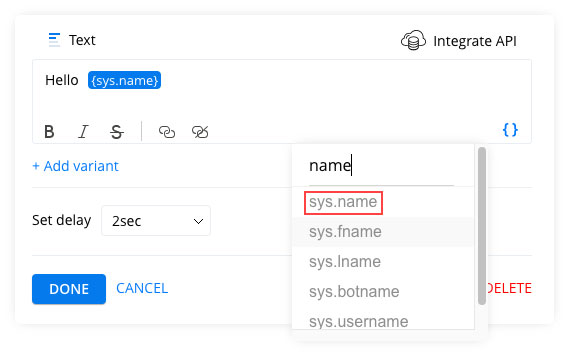 Account deletion
Latest version of the platform lets you delete your account any time you wish from the 'Settings' tab by entering your current password.
All your account-related information will be permanently deleted after keeping the same (information/data) in the 'Freeze' state for 3 days.
Also, you will receive a confirmation email upon deletion of your account.