We upgraded the chat platform recently, with lots of performance and design improvements.
The chatbot widget is redesigned with the latest theme and there is a noticeable improvement in speed and agility. Also, the latest upgrade has helped to enhance the functionalities and provide an entirely new experience for the users.
A new calendar component is also added to the Enrol app which is very simple and easy to use.
Update to the Enrol app has brought new changes in the web app and major changes are listed below:
Option to add secondary language/language switcher
In order to deliver a personalised experience to the users, Enrol is currently made available in 3 languages viz., English Arabic and French.
Multilingual option provides an excellent user experience – from both a technical and cultural point of view. We believe that the option to use multiple languages can reduce any demographic barriers that may arise due to language difficulties.
You may now add a secondary language in Enrol which lets you switch between languages (Primary and Secondary)
We tried our best to ensure a great experience for the users by updating to the latest theme that gives the Chat widget a fresh look and feel.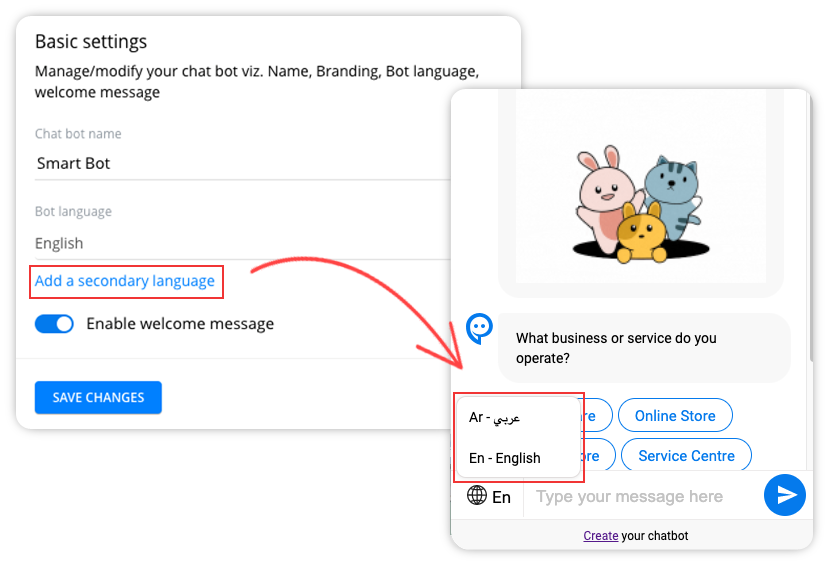 User Profile
Latest Enrol app allows you to create your own profile with personal details and basic information pertaining to your company.
Personal details may include your Name, Photograph, Email, Mobile number etc and the company details such as Company name, Address, City, State, Time zone etc.

Payment Settings
You can now manage your recurring payments and subscriptions in the Enrol app. Once a renewal is done, you will be provided with an option to enable or disable a recurring payment or subscription.
You may as well Add, View or Remove a payment method in your account.

Option to add multiple input component
Latest feature in chatbot lets you add multiple input components with a single click. For instance, if you wish to collect user information such as Mobile, Email, Address etc., you may do so just by clicking 'Add another Input''
This feature not only saves time but also helps to have a quick idea of the information that needs to be collected from an end user in a single shot.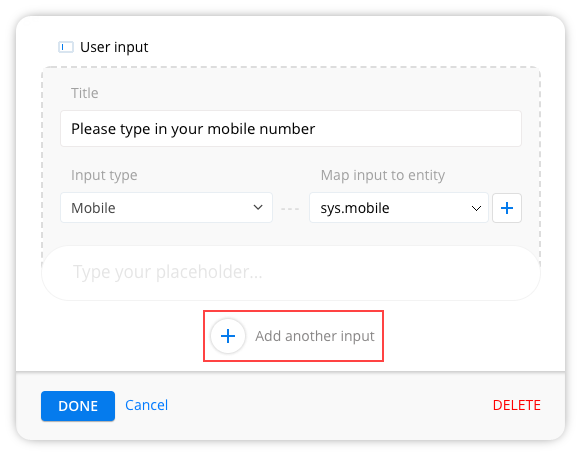 Please expect more updates from us in the coming days.