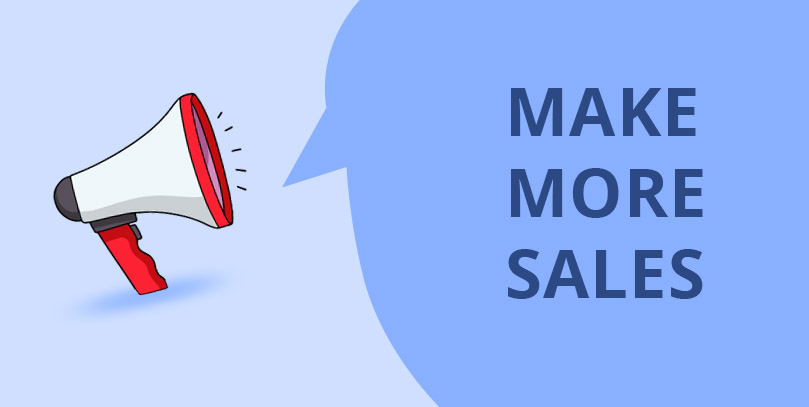 Apart from being a virtual assistant, a meticulously built chatbot can be a Virtual Salesman too.
Text bots are an integral part of the marketing tool nowadays, and studies reveal that text bots can increase sales by 67%.
These bots can take your business to the next level by pushing the customers seamlessly through your sales funnel, increasing the conversion rate. And a bot can provide instant responses more precisely than a human can do and avoid delivering irrelevant information to your clients.
By providing the exact information clients are looking for, you are more responsive to their needs. This can help you increase the chances of retaining your existing customers.
In short, a text bot built well can increase customer satisfaction to a large extent and improve sales by multiple folds.
Let's discuss the 3 major ways a text bot can help you sell more.
1. 24/7 Chat support
Having a text bot is like having a group of support staff who can assist you in providing instant responses or product-related information 24/7 to your customer or prospect.
The various researches/surveys prove that chatbots can help increase customer satisfaction and increase sales by multiple volumes. It is possible because a chatbot can answer your customer queries 3 times faster than a typical support agent.
A chat support available 24/7 can have the following benefits and can result in increased sales.
Enhances customer engagement and sales

Better lead generation

It saves a great amount of time

Instant response

Personalised responses

Gain insights into customer behaviour

Cut down cost

Knowledge base standardisation

It helps to retain a brand's unique tone and voice.
As soon as a visitor opens your web page, a text bot can initiate a lead capturing communication within no time and grab the attention of the visitor.
Text bots with multilingual support can engage more customers worldwide without needing a salesperson. One well-trained text bot can act as a multilingual salesperson and can break any language barriers.
The introduction of AI-enabled text bots revolutionised the way chatbots respond to a customer query.
Also, an AI-enabled chatbot can provide personalised responses to your chatbot users based on previously collected data or information. This helps deliver faster and more effective conversational customer engagement and can enhance your business volume.
Apart from using AI, an NLP (Natural Language Processing) enabled chatbot can understand and learn the language semantics and provide adequate responses for all queries from your customer or prospect.
NLP-enabled chatbots help to acquire meaning from the inputs provided by users. These chatbots can assess the user input and generate responses by analysing the context as humans do.
Most advanced chatbots do sentiment analysis based on the input text provided by your user. This helps to understand the user's emotions and state of mind and provide responses based on this. This can take the user experience to the next level and can help to boost your sales multiple times.
2. User Data Analysis
User data analysis can be vital in finding the right customers and initiating sales strategies to increase your business.
A better insight from data analysis allows you to have a deep understanding of your customer's/prospect's interests, concerns and more. This will enable you to provide more customised and tailor-made services and build stronger relationships with them.
Role of text bots in Data Analysis
Do you know what a tedious task in data analysis is? Of course, it's data collection. Collecting user data and analysing it traditionally is a time-consuming affair.
There are different ways of collecting user data, and collecting data without direct human intervention is made easier with the introduction of chatbots. AI-enabled chatbots changed the way data collection is done.
3. Omni Channel Communication
Text bots can make your products or services more approachable to customers. Text bots can be integrated into websites and social media platforms such as Facebook, Instagram etc.
A well-defined text bot can offer products or services via chatbots that are integrated to multiple channels in the easiest way possible and increase the chance of generating more business.
What are the benefits of an omni channel chatbot?
Distance is never a barrier for your user or a new prospect

Centralised user data collection
Omnichannel communication is undeniably one of the most effective ways to reach out to customers, connect with them, and increase your customer base.
Regardless of what application a business has, chatbots can definitely benefit them.
So put your chatbot into place today and you will see a big difference in your business.